The Flexibility of Fabric
Creating Outdoor Covered Areas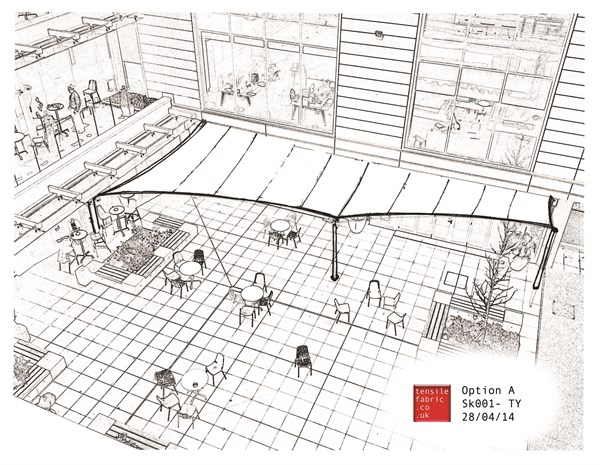 In this ever-changing world that we find ourselves, with new rules and regulations to adhere to, businesses are having to be flexible and adapt their approaches and plans in order to try and stay profitable and in business.
The great thing about tensile fabric is that it is flexible – it can be used for permanent structures but is also ideal for temporary solutions and is relatively affordable in the world of construction and building materials.
There is no denying that these are challenging and unprecedented times that we are living in and for many industries they are having to completely rethink the way they operate. And as we head into the chillier autumn and winter months when it is not so easy to gather outside and keep a social distance, this is no doubt going to create even more of a challenge.
We already work with many of the industries that have been affected by the Coronavirus pandemic – hospitality, leisure, arts, exhibitions, education, retail, to name just a few – and we can use our expertise and knowledge to help businesses and customers to adapt to whatever their requirements dictate going forwards.
Below you can view a few examples of outdoor spaces where we have created cover and maximised their capacity or transformed a disused space.
You can also view our full outdoor canopy portfolio.
Contact us with any challenges you may be facing, and we will work with you to come up with an appropriate solution.
By Abi Smith, 24/09/2020