Covered outdoor dining with a view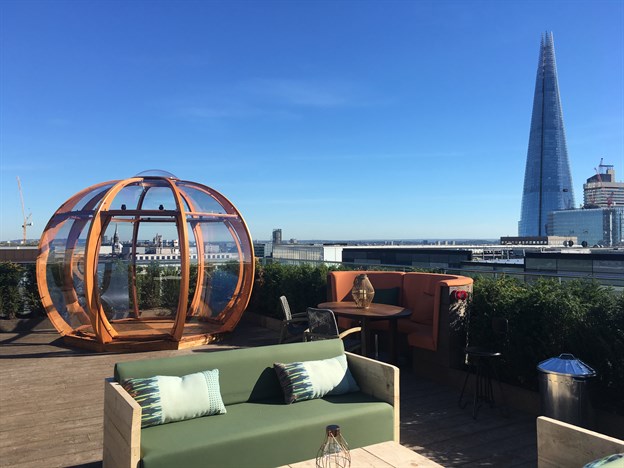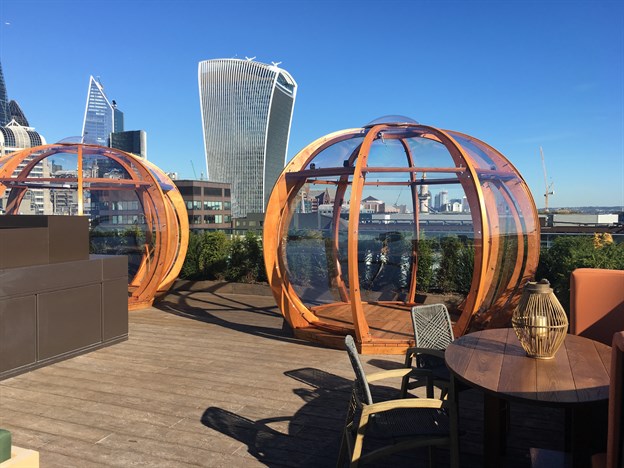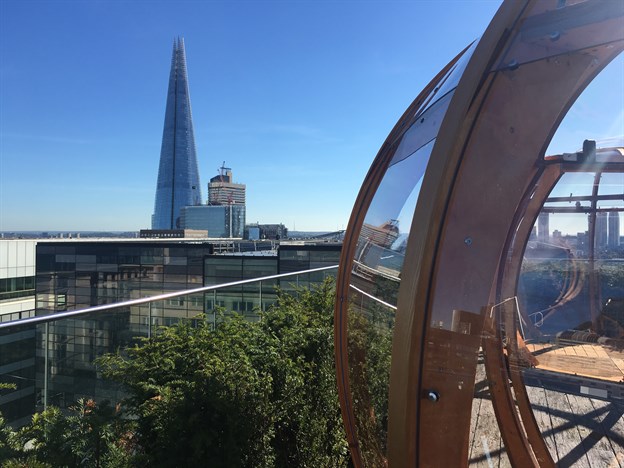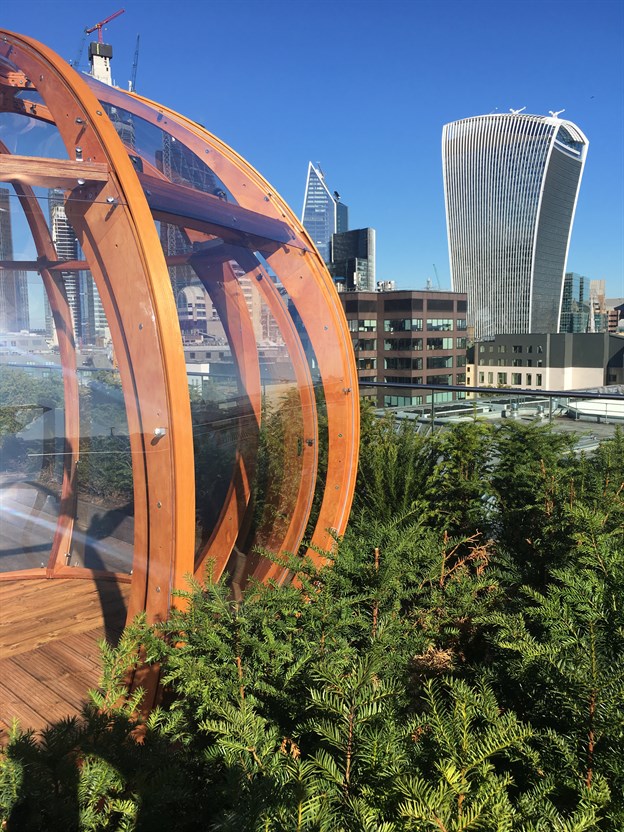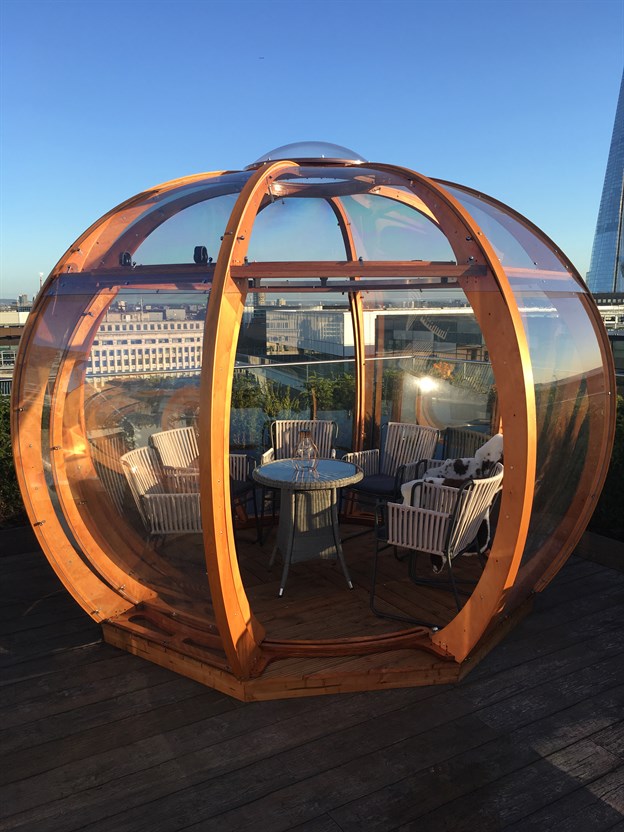 Special Project
Project:

AllPod Dining Dome, Cannon Street

Description:

Covered outdoor dining with a view

Client:

Sixsmith

Location:

London

Applications:

Dining Feature Enclosed Centrepiece

Fabric:

Polycarbonate

Frame:

Timber

Ref:

2267
We are delighed to announce that we have launched a new brand, All Pod, to offer a new range of pod structures to the market, Following on from the phenomenal success of the outdoor dining igloos at Coppa Club Tower Bridge, we have been approached by numerous restaurants who are also keen to extend their covers capacity and increase their revenues over the autumn and winter months.
All Pod has designed a new look 'pumpkin' pod which includes improved door action and rain protection. The first pumpkins were recently unveiled at the elegant Cannon Green rooftop terrace restaurant. The restaurant is set right in the heart of the square mile with stunning views across London, including the iconic Shard building.
The two pods will comfortably seat 8 diners and are internally heated to ensure that guests are comfortable whatever the weather.
Having problems with bad interior acoustics? Solve this with custom made fabric screens and ceilings…
Need permanent interior fabric sails or sunshades? See our bespoke interior portfolio…
Looking for a stylish garden shade? View our custom-made canopies…