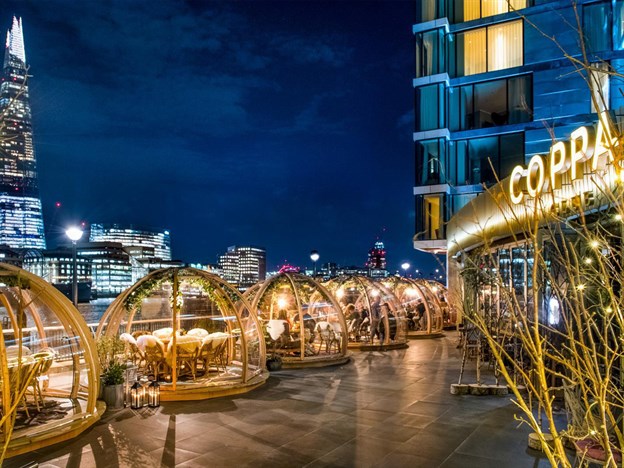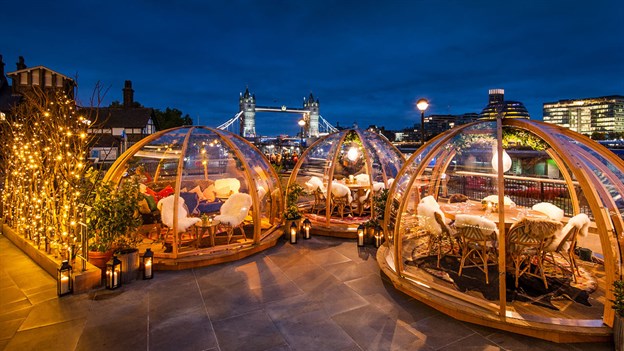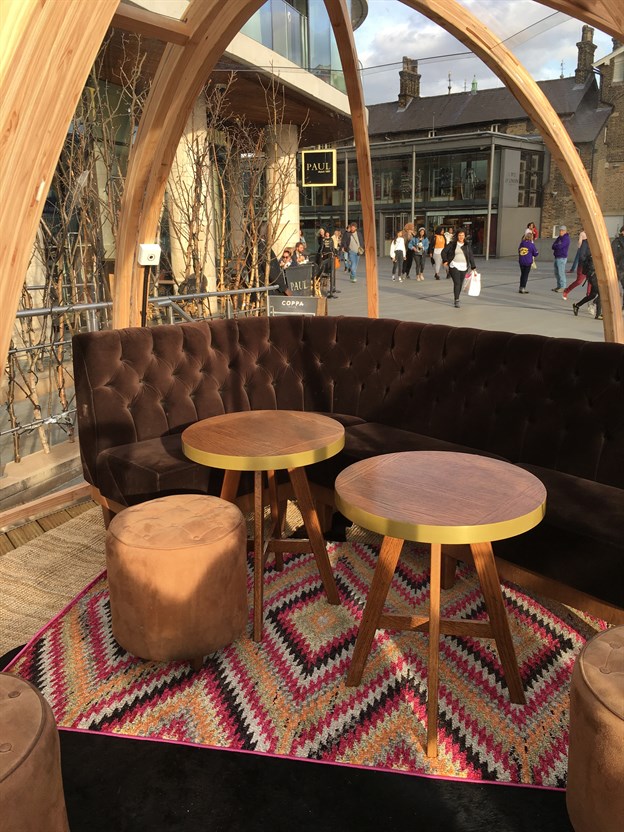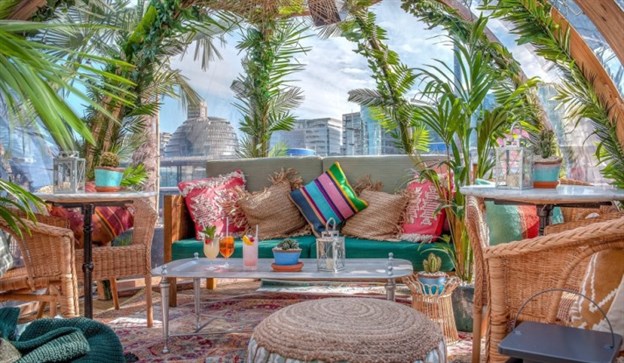 Special Project
Project:

Dining Domes, Coppa Club, Thames

Description:

Igloos at Tower Bridge

Client:

Coppa Club

Location:

Tower Bridge, London

Applications:

Dining Feature Enclosed Centrepiece

Fabric:

Polycarbonate

Frame:

Timber

Ref:

2204
We were delighted to design and manufacture these high quality dining domes for the restaurant chain, Coppa Club, at their stunning location on the Thame, London.
The location overlooks Tower Bridge, The Shard and is next to the Tower of London and Tower Bridge, so it's a great view to take in from the inside of the domes or on the terrace.
The restaurant wanted a flexible solution for their customers to enjoy outdoor dining all year round - these domes are cosy in the winter and can open up in the summer as they fully retract - see the now 'Paradise Pods'
The domes make a stunning feature for the restaurant and are sure to be packed out every day /evening with customers enjoying the great location.
Why not add a fabulous 'dining dome' or 'dining pod' to your terrace and give your customers the outdoor experience.
Looking for unique event signage structures? See our bespoke exhibition portfolio…
Subscribe to our newsletter today for product and project updates…
See example uses of tensioned fabric for improved acoustics in our portfolio of bespoke acoustic structures…