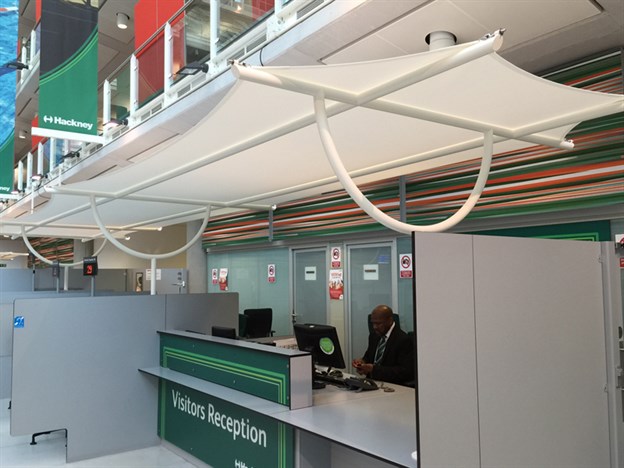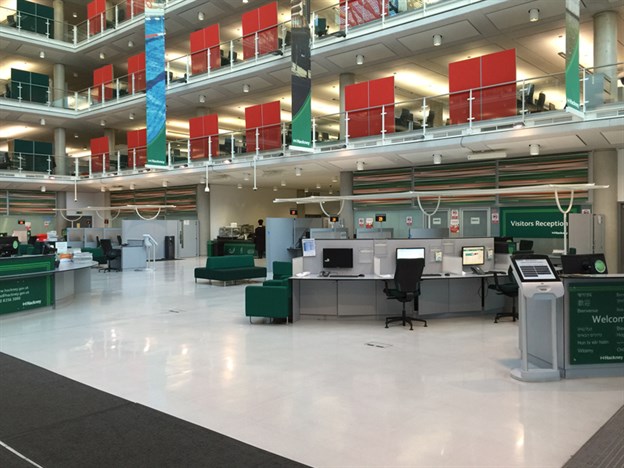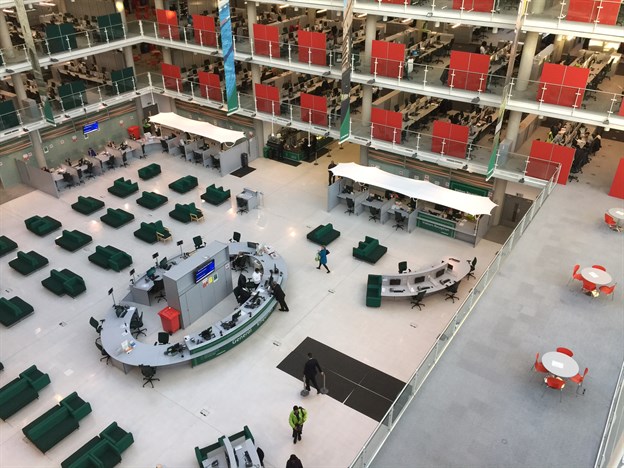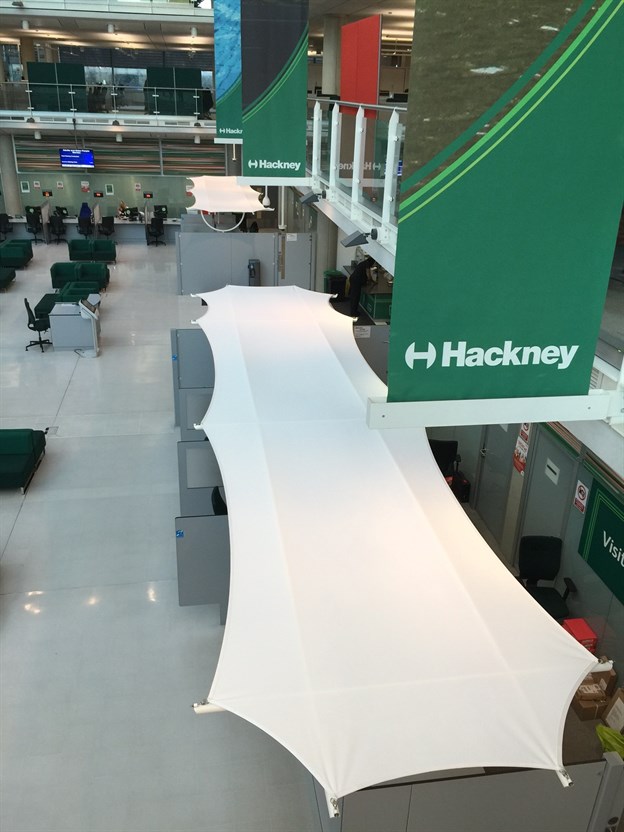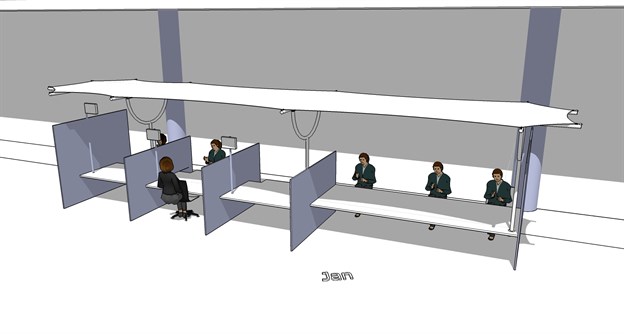 Project:

Atrium Shade, London

Description:

Reception Desk Shade

Client:

London Council

Location:

London

Fabric:

SV 1% Mesh Fabric

Frame:

Mild Steel

Fixings:

Staineless Steel

Ref:

2095
We were approached by Hackney Council in London who were experiencing a problem with their Hopkins-designed building. When the sun was high in the sky, it was causing an issue for the staff working on the north side of the barrell vault glazed atrium.
In order to prove that our canopies would be perfectly sized and placed, to rectify this problem, we carried out a sun path analysis and 3D modelled the building, canopies and reception desks to ensure there was no direct sunlight onto working areas.
The fabric chosen is a 1% 'openess' mesh material which allows a small amount of visible light transmission, so that the people working underneath will still get the feeling that it is a sunny day.
The canopies were installed in a single day at the weekend to avoid any disruption to the council employees.
We have a range of interior products specifically designed to help with sun shading and solar glare.
Seen our range of pre-designed exhibition products? Easy to specify, use and reuse…
Need something a bit out of the ordinary? Interior, exterior and exhibition projects that go beyond the norm…
Join our mailing list for news and updates on projects and products…