Interior Solar Shade and Screening Sails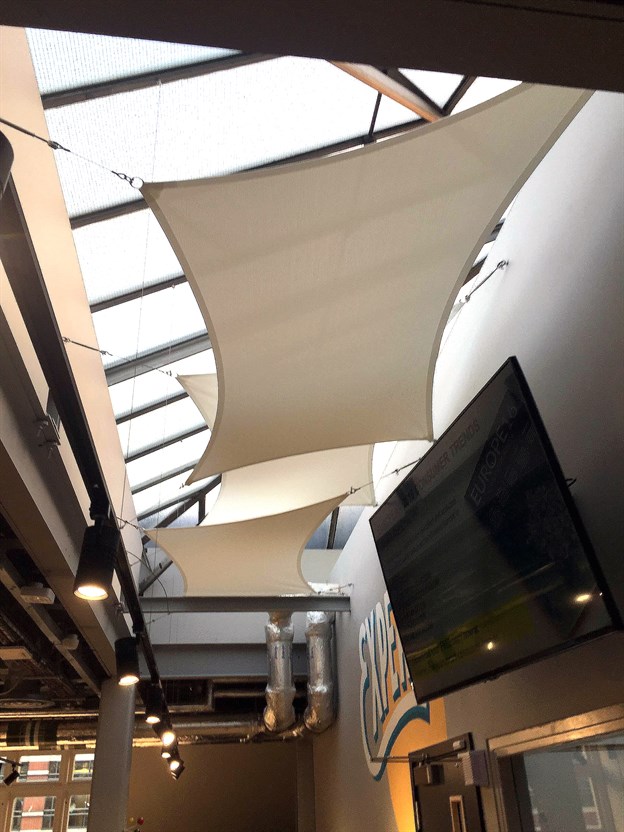 Project:

Fabric Sails, Mintel House

Description:

Interior Solar Shade and Screening Sails

Client:

Rubicon Interiors

Location:

London

Fabric:

SV 1%

Frame:

Various

Fixings:

Stainless Steel

Ref:

2093
As part of a complete building refurbishment, TensileFabric were asked to assist with some strategic elements to visually screen unsightly air con units and help with feature sails on the 5th floor.
The simple sled like element softens the area and screens the unit above.
While on the 5th floor the non symmetrical shapes, help to screen sun light and add a erratic feel to the space.
The same fabric was used across the areas - as the fabric offers the unsurpassed Class O fire rating and complete stability for a long life.
Seen our NEW range of exhibition products? Easy to specify, use and reuse…
Looking for unique event signage structures? See our bespoke exhibition portfolio…
See example uses of tensioned fabric for improved acoustics in our portfolio of bespoke acoustic structures…