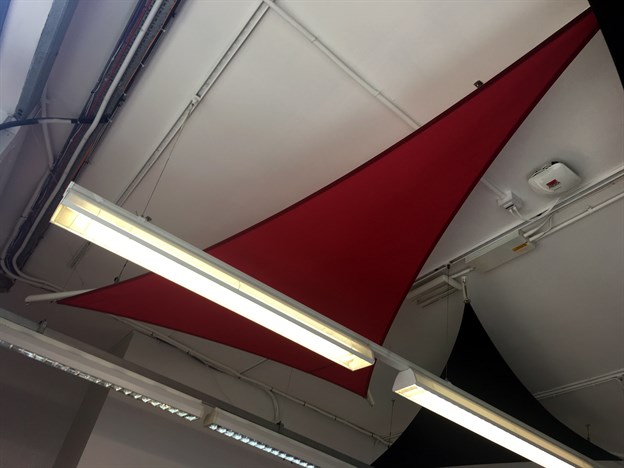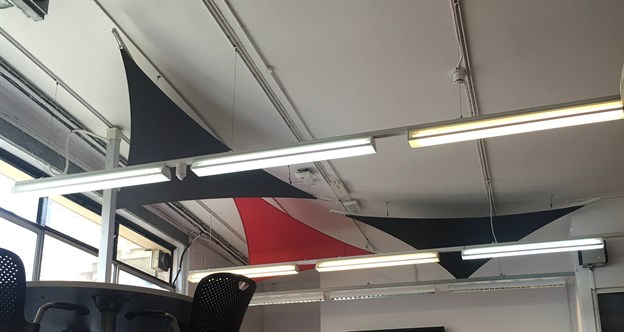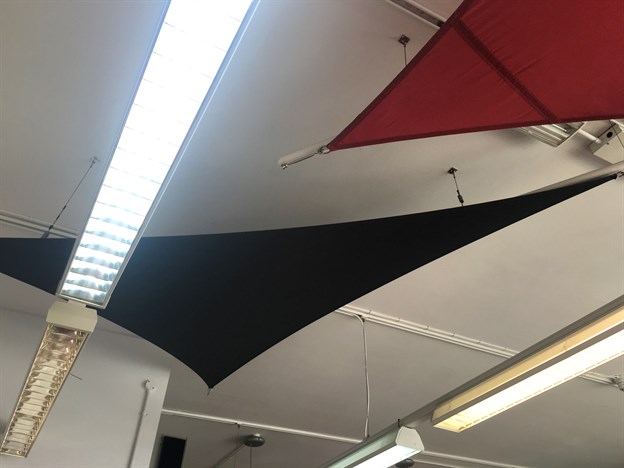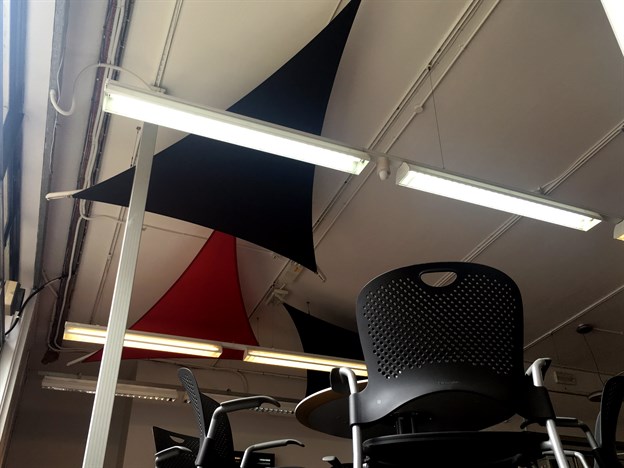 Project:

Feature Sails, Southampton Solent University

Description:

Suspended Fabric Sails

Client:

Southampton Solent University

Location:

Southampton

Fabric:

Fire-Rated Coloured Polyester

Frame:

Coated

Fixings:

Stainless Steel

Ref:

1875
We were asked to design, manufacture and install nine feature sails as part of the library refurbishment at Southampton Solent University.
A very low ceiling dictated that they has to take up very little space, so flat sails were agreed to be the best solution - to avoid the ligthing and ceiling itself.
The sails are made from a fire-rated coloured polyester fabric and were fitted to lightweight coated frames to produce a kite-like form.
These type of sails form part of our range of interior products, available in a series of sizes and colours.
These shapes have been used here for Costa Coffee - hung between existing columns from a series of bridled cables.
The sails are best cleaned by vacuming the top face - and should be looking great for many years to come.
Looking for unique event signage structures? See our bespoke exhibition portfolio…
Having problems with bad interior acoustics? Solve this with custom made fabric screens and ceilings…
Need something a bit out of the ordinary? Interior, exterior and exhibition projects that go beyond the norm…