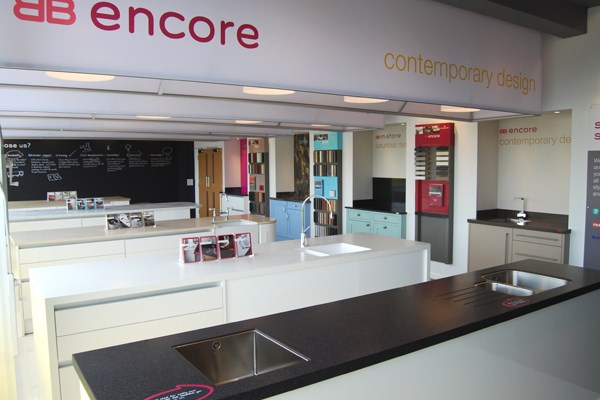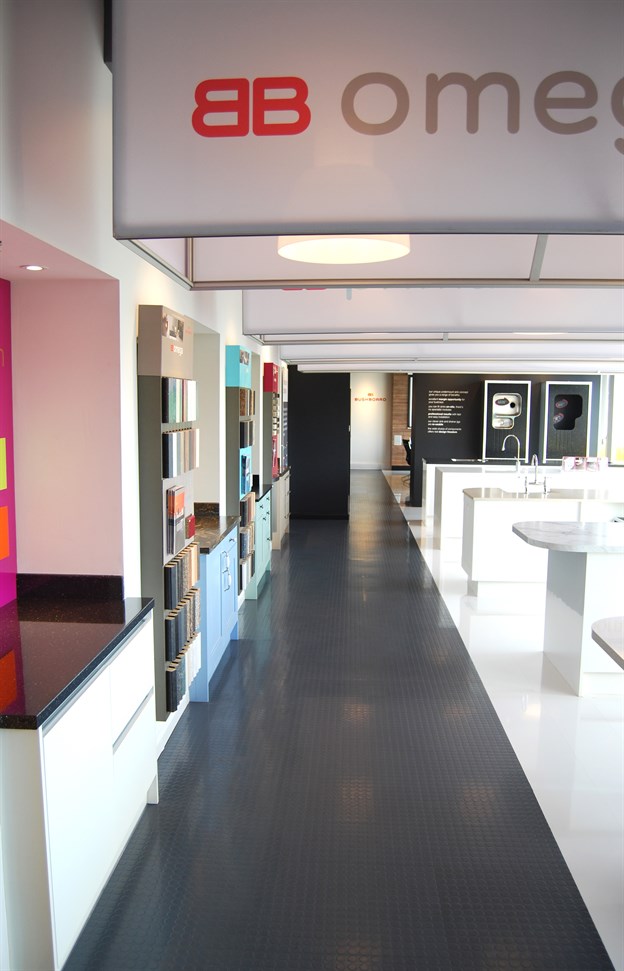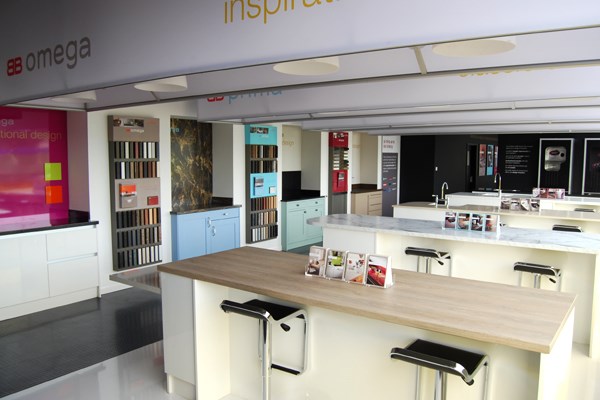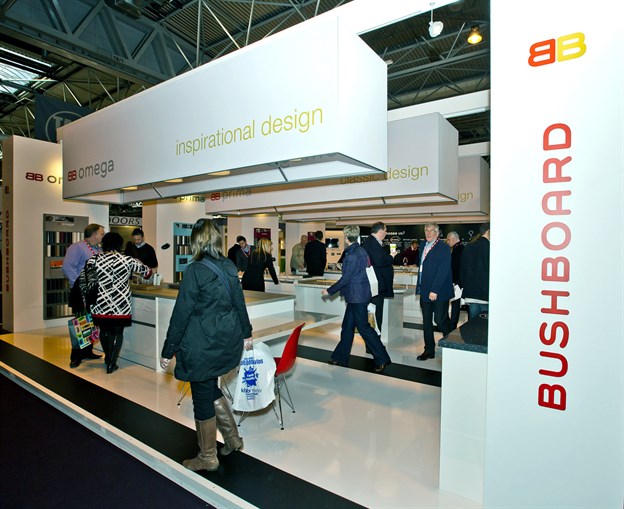 Project:

Printed Fabric Lampshades, Bushboard

Description:

Exhibition Lampshades

Client:

Niche Interior Design

Location:

Birmingham and

Fabric:

Polyester

Frame:

Aluminium

Ref:

1841
We were commissioned to create four printed fabric lampshades for Bushboard for their exhibition stand at the KBB Show (Kitchens, Bedrooms and Bathrooms) in March 2012.
The end product is a lightweight aluminium frame structure to which fabric panels are face fixed in place to each side. This enables graphic panel replacement in the future if logos change, for example, or if panels become dirty.
The client added light fittings to the interior of each shape to add illumination and detailed lighting below.
After the show, Bushboard reused the shades in their new showroom in Wellingborough, installing them over new areas of worktop to reinforce the branding message.
Looking for unique event signage structures? See our bespoke exhibition portfolio…
Does your space need acoustic dampening? Acoustically absorbent fabric structures can help…
Having problems with bad interior acoustics? Solve this with custom made fabric screens and ceilings…