Acoustic Fabric Ceiling Panels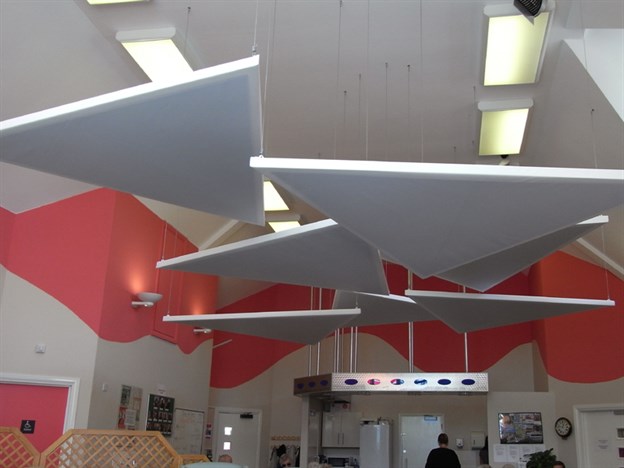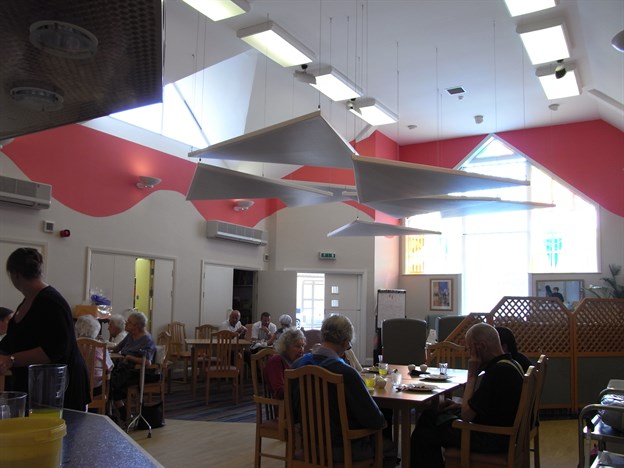 Project:

Dining Area Acoustics, Orion Centre

Description:

Acoustic Fabric Ceiling Panels

Client:

East Sussex Councile

Location:

East Sussex

Fabric:

Supreme Mesh

Frame:

Mild Steel

Fixings:

Stainless Steel

Ref:

1804
These acoustic fabric panels were installed to reduce noise and sound reverberation within the client's space which had a lot of highly sound-reflective surfaces.
Re-positioning was required to achieve the best result in this tricky space.
The fabric panels are made up of a 50mm foam core, covered with a mesh fabrc to the underside around a coated steel frame. Drop wires support the panels from the ceiling grid.
Subscribe to our newsletter today for product and project updates…
Looking for a stylish garden shade? View our custom-made canopies…
Looking for unique event signage structures? See our bespoke exhibition portfolio…