School Classroom Sun Shades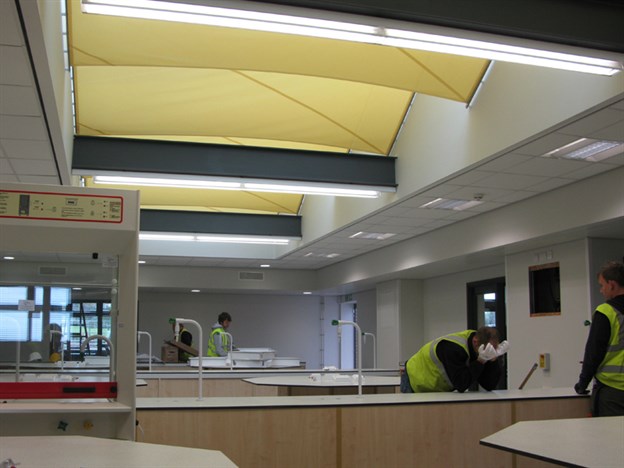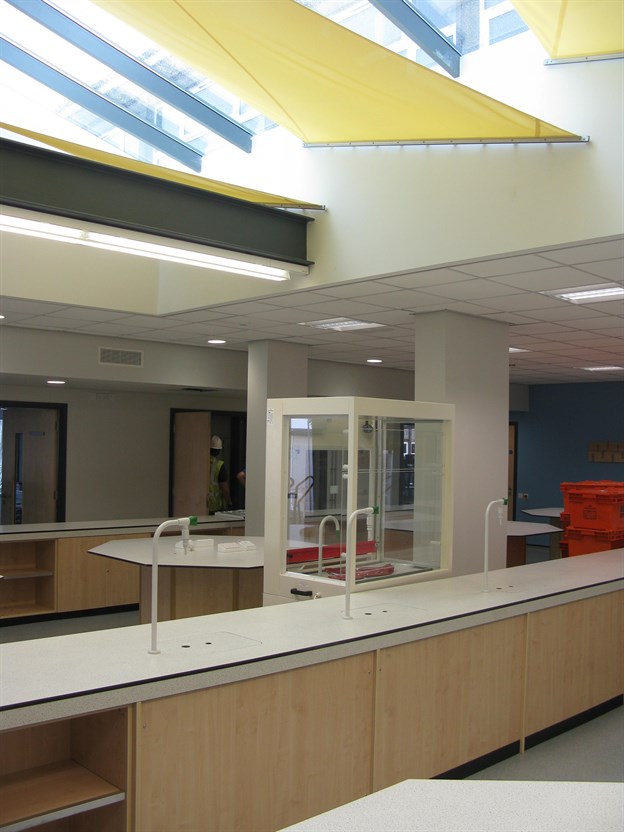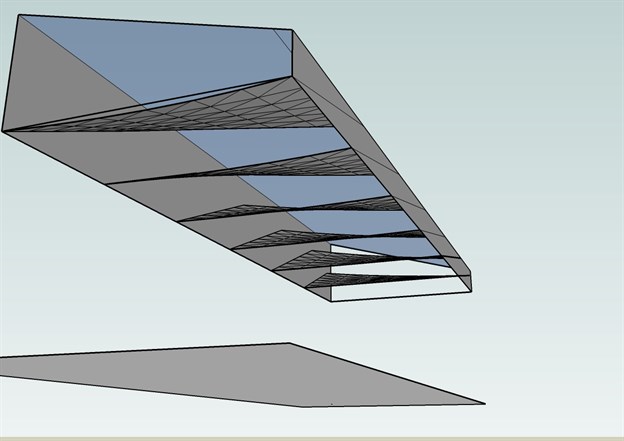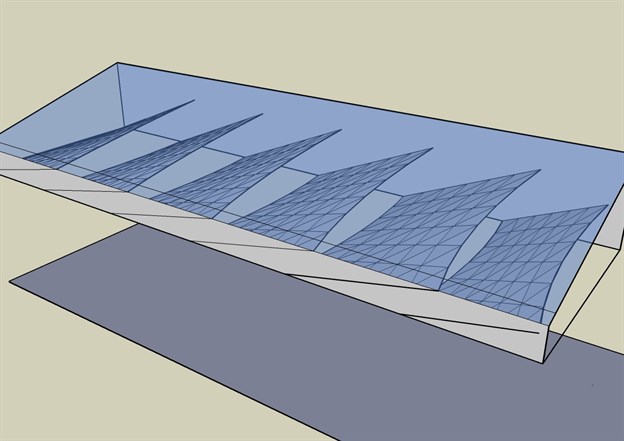 Project:

Interior Sun Shading, St Bernadette's School

Description:

School Classroom Sun Shades

Client:

Skanska

Location:

Bristol

Applications:

Sunshade

Fabric:

Satine 5500

Frame:

Aluminium Extrusion

Fixings:

Plasterboard

Ref:

1652
On this project we were commissioned to design and install a fixed sun screen to prevent direct sun light penetrating the new super lab at St Bernadette's School in Bristol.
The result was a multiple hypar design - orientated south to stop the sun light - but with the gaps facing north, so that natural light was still able to illuminate the area.
The sails will be left in place permanently, being cleaned in situ by vacuuming the top face. The regularity of this will depend on the amount of airborne dirt, but bi-annually is recommended.
See example uses of tensioned fabric for improved acoustics in our portfolio of bespoke acoustic structures…
Looking for unique event signage structures? See our bespoke exhibition portfolio…
Looking for a stylish garden shade? View our custom-made canopies…