Sunshading Atrium Canopies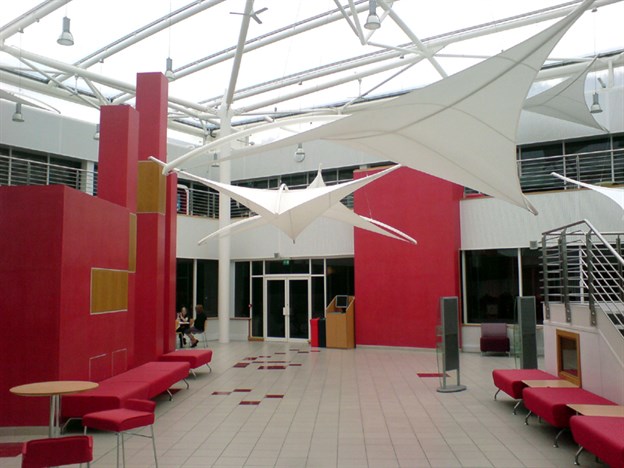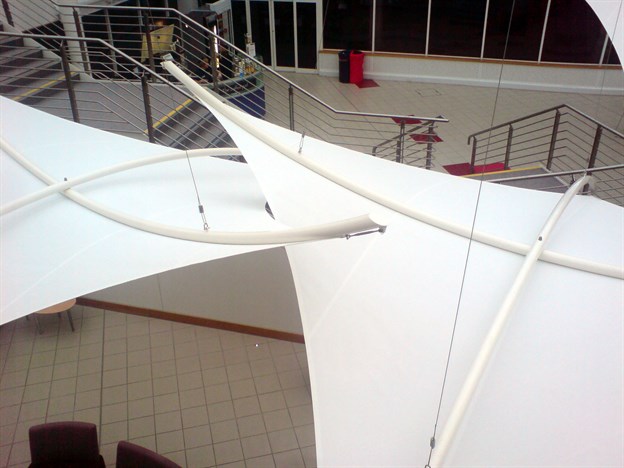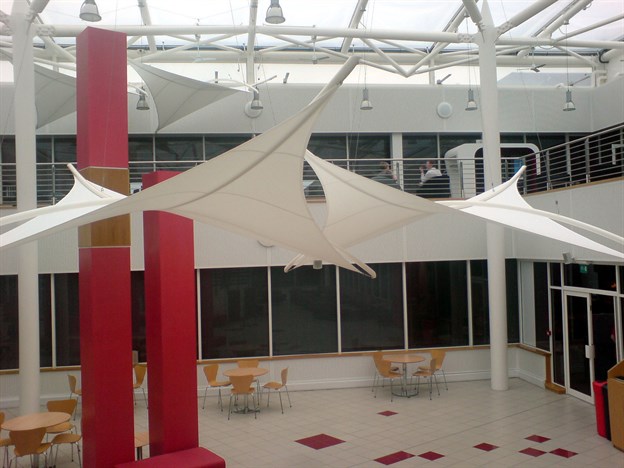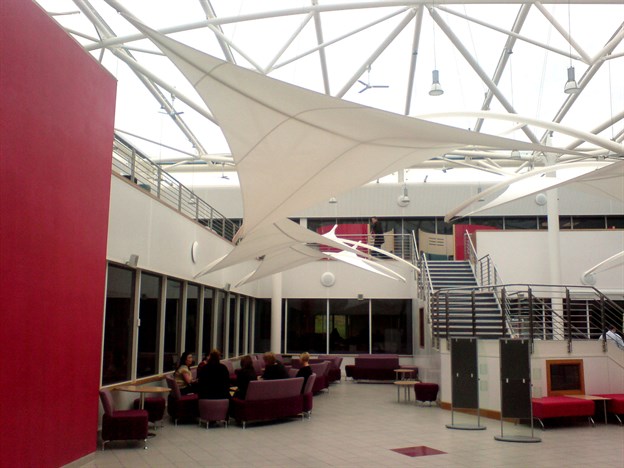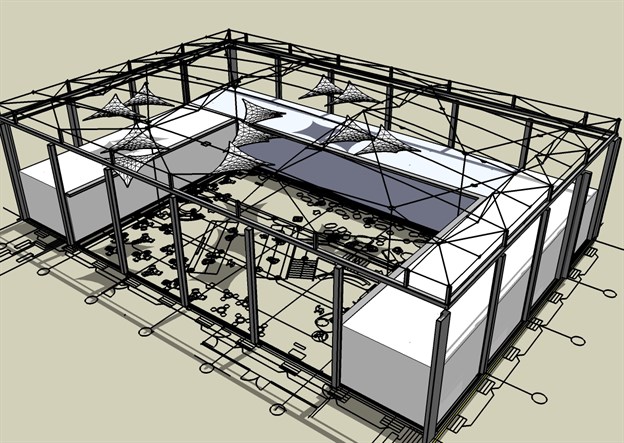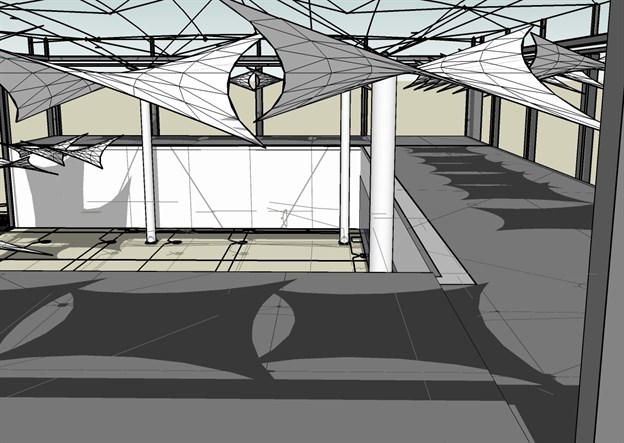 Project:

Sunny Atrium, Britannia, Leek

Description:

Sunshading Atrium Canopies

Client:

Britannia Building Society

Location:

Leek

Fabric:

Satine 5500

Frame:

Mild Steel

Fixings:

Stainless Steel

Ref:

1590
These classic hypar canopies were installed for Britannia to solve a very common problem - too much sun in an atrium.
The canopies (3.5m x 3.5m used here), which are constructed from rolled steel section and PVC coated glass fabric, were strategically positioned (as shown on the 3D model) to cut down on the direct sun light in a number of areas within the atrium.
The canopies themselves can be positioned as required, simply being hung from a single drop cable. A clear fishing line is then added to prevent them from moving in any internal breeze when doors are opened within the space.
Standard sizes are 1.5m x 1.5m up to 3.5m x 3.5m. Colours are available upon request.
External canopies made to measure… …and built to last. See our bespoke exteriors portfolio…
Looking for unique event signage structures? See our bespoke exhibition portfolio…
Looking for a stylish garden shade? View our custom-made canopies…