Acoustic Fabric Panels and Sails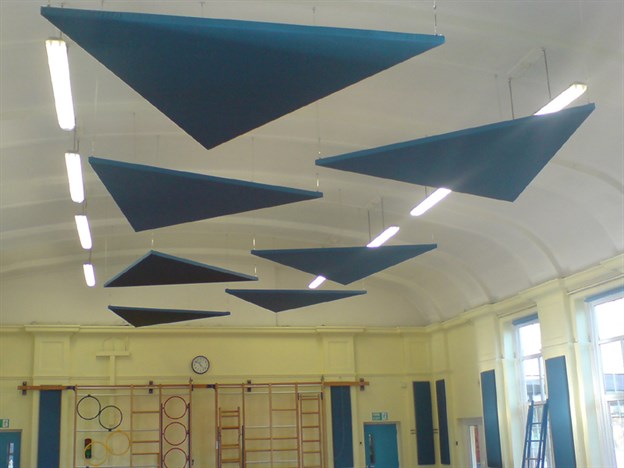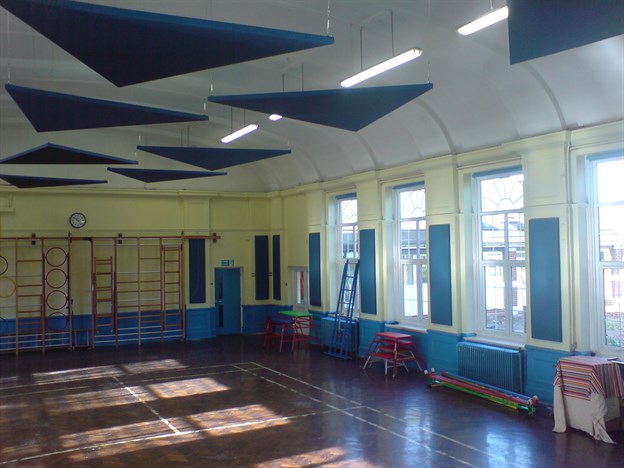 Project:

School Hall Acoustics, Whitehill Primary School

Description:

Acoustic Fabric Panels and Sails

Client:

Whitehill Primary School

Fabric:

Acoustis 50

Ref:

1494
Once Whitehill Primary School removed the curtains from their main school hall, they found that they were left with a very noisy space - essentially a hard cased box.
Due to the nature of the space to be filled, a fun-looking design needed to be created whilst solving the acoustic problem.
Using a design suitable for a school hall and which would appeal to the pupils, coloured fabric panels filled with foam were hung to the roof and to the walls resolving the problem of sound reverberation and noise.
Subscribe to our newsletter today for product and project updates…
Need something a bit out of the ordinary? Interior, exterior and exhibition projects that go beyond the norm…
Looking for unique event signage structures? See our bespoke exhibition portfolio…