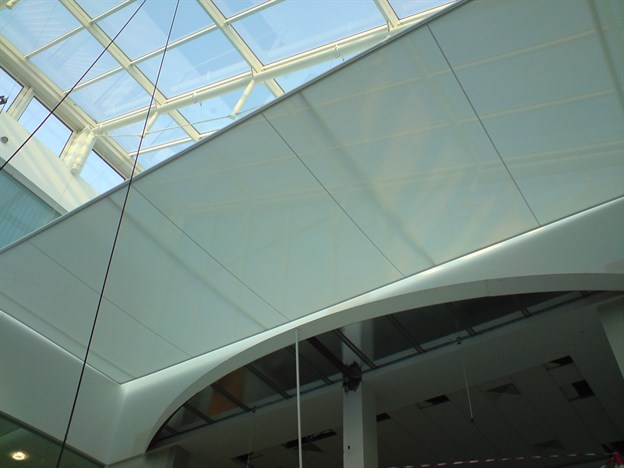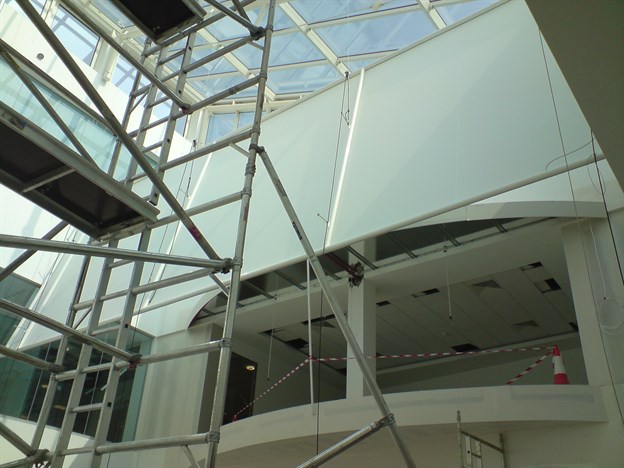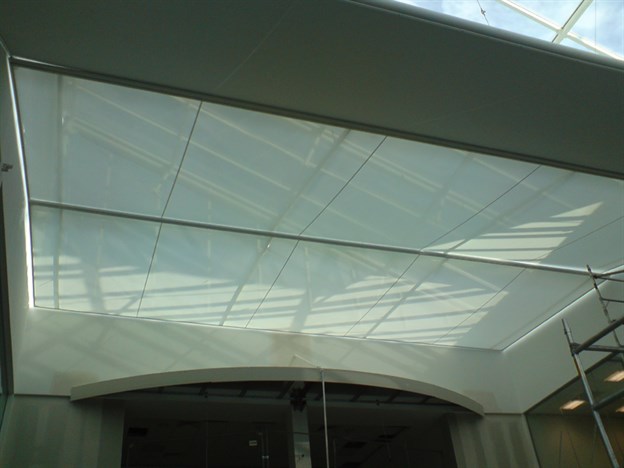 Project:

Screening, Rim Blackberry, Slough

Description:

Sun and Visual Screening

Client:

Blackberry

Location:

Slough

Fabric:

Satine 5500/Kibo

Fixings:

Aluminium extrusion

Ref:

1474
This installation was commissioned as part of a new occupation on a number of floors within a shared space for Blackberry.
The canopies, therefore, were primarily required to visually screen the lower floors of the atrium from the upper areas.
Sun shading was also a requirment of the canopies, which were manufactured from a specific blind material to deal with this.
A 100% blackout fabric was also used over the video wall area to make sure the screens were completely readable.
See example uses of tensioned fabric for improved acoustics in our portfolio of bespoke acoustic structures…
Looking for unique event signage structures? See our bespoke exhibition portfolio…
Seen our NEW range of exhibition products? Easy to specify, use and reuse…