Noisy Open Plan Classrooms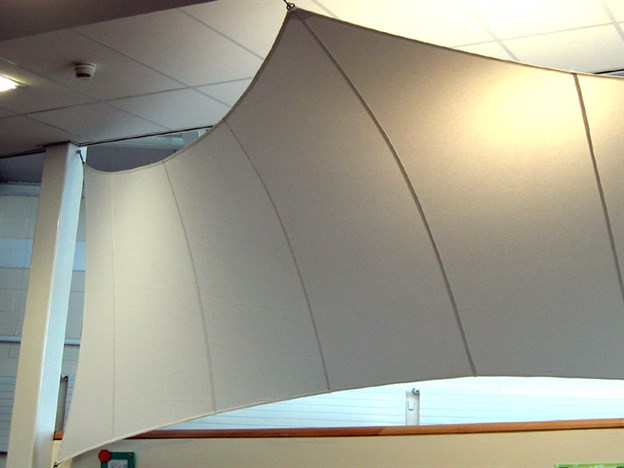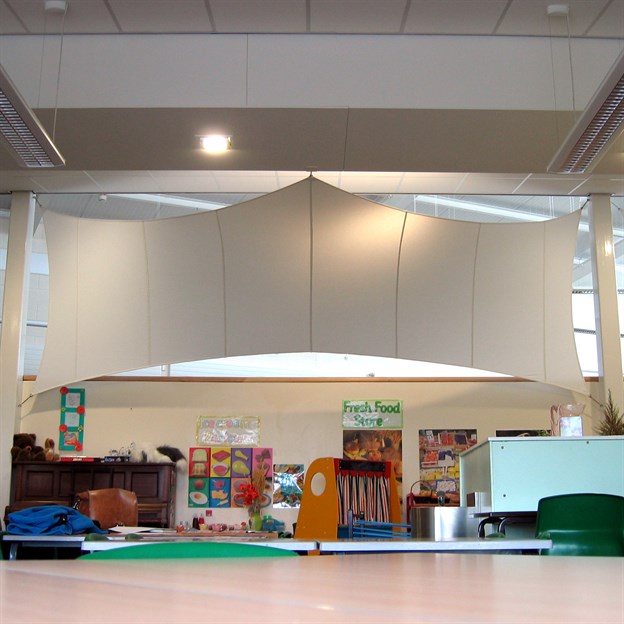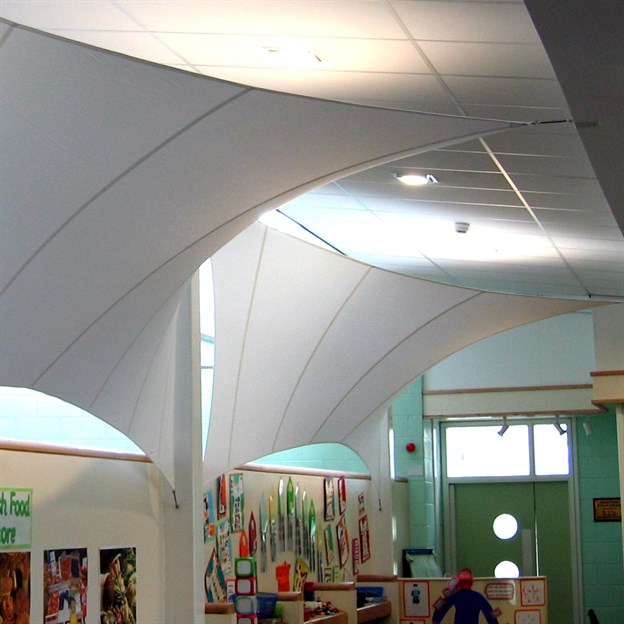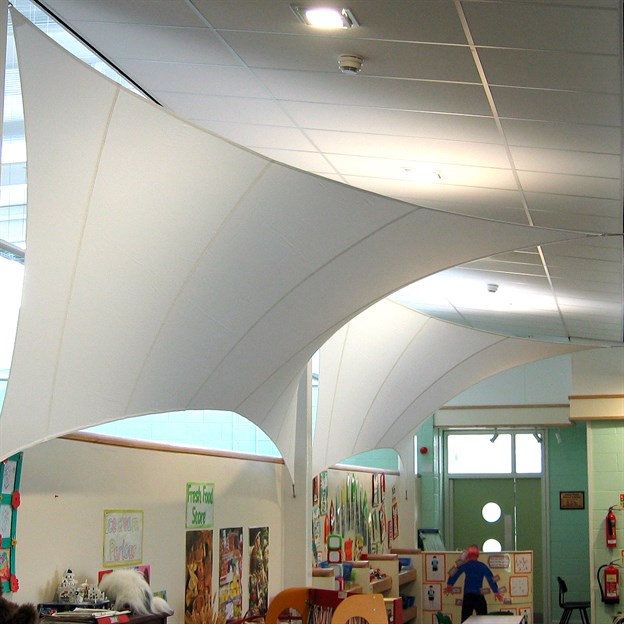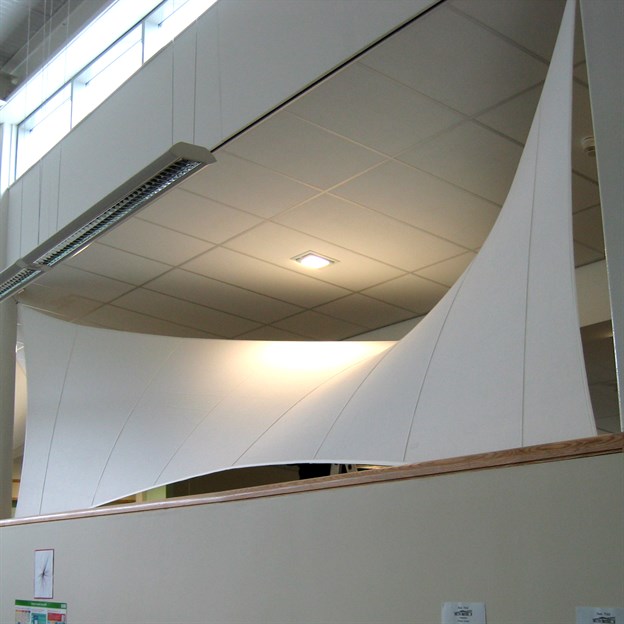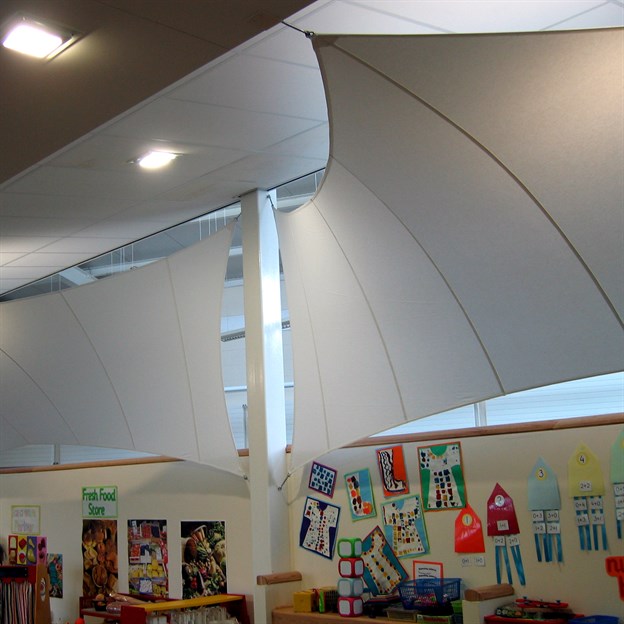 Project:

School Acoustics, Deanfield Primary School

Description:

Noisy Open Plan Classrooms

Client:

Borough of Calderdale

Location:

Halifax

Applications:

Acoustic

Fabric:

Molten

Frame:

Stainless steel

Ref:

1118
Due to the open plan nature of many of the classrooms in Deanfield Primary School, we were asked to look at slowing some of the reflective sound in one of these areas.
Through discussions with the client, it was agreed that although there was an important acoustic task to solve, the sails also had to make full use of double curvature, which the client was so keen on.
The fabric used is a very fibrous Molton material, to allow sound to pass into it and be slowed very locally. Traditional scallop edges were combined to create a lightweight, yet extreme double curve form. Thus creating an acoustically absorbant structure which dramatically improved the noise levels in the classroom, and added a pleasing visual feature.
See example uses of tensioned fabric for improved acoustics in our portfolio of bespoke acoustic structures…
Looking for a stylish garden shade? View our custom-made canopies…
External canopies made to measure… …and built to last. See our bespoke exteriors portfolio…