Shopping Centre Dining Pods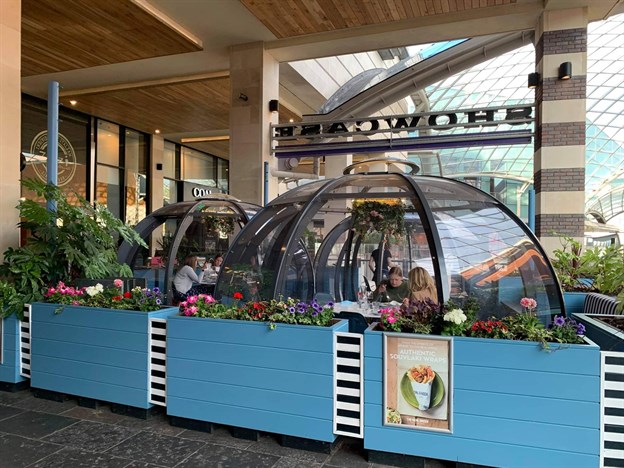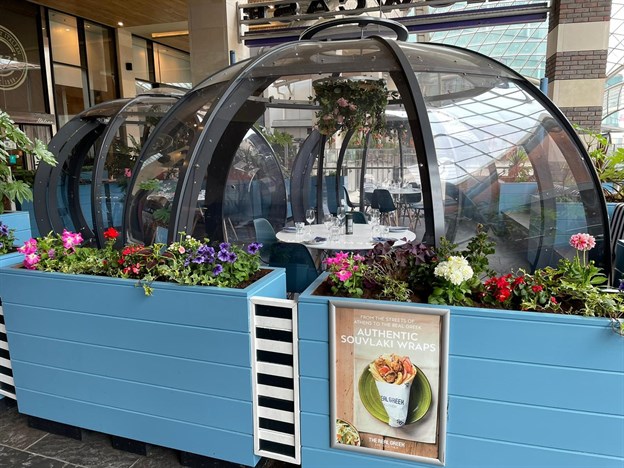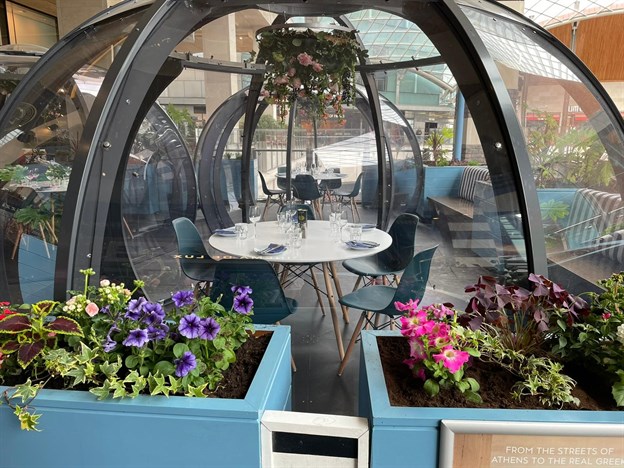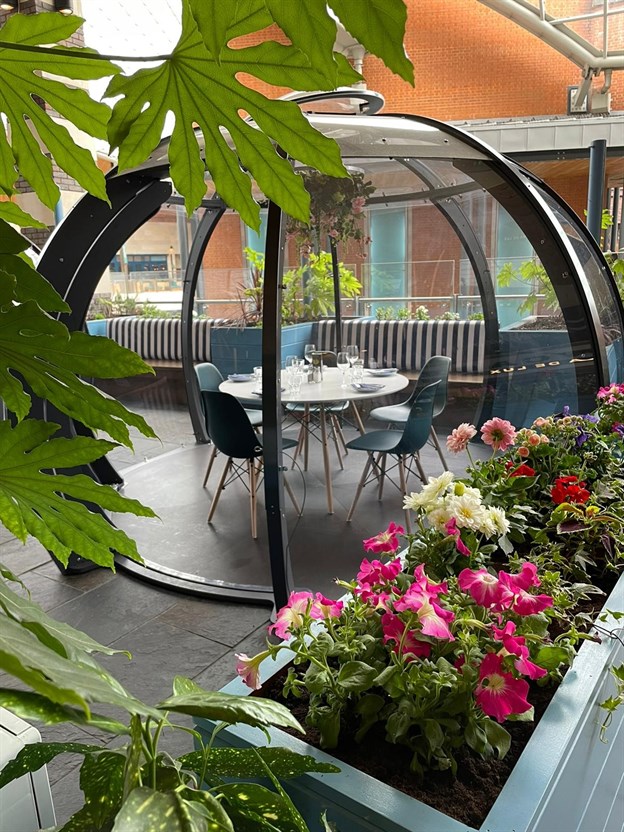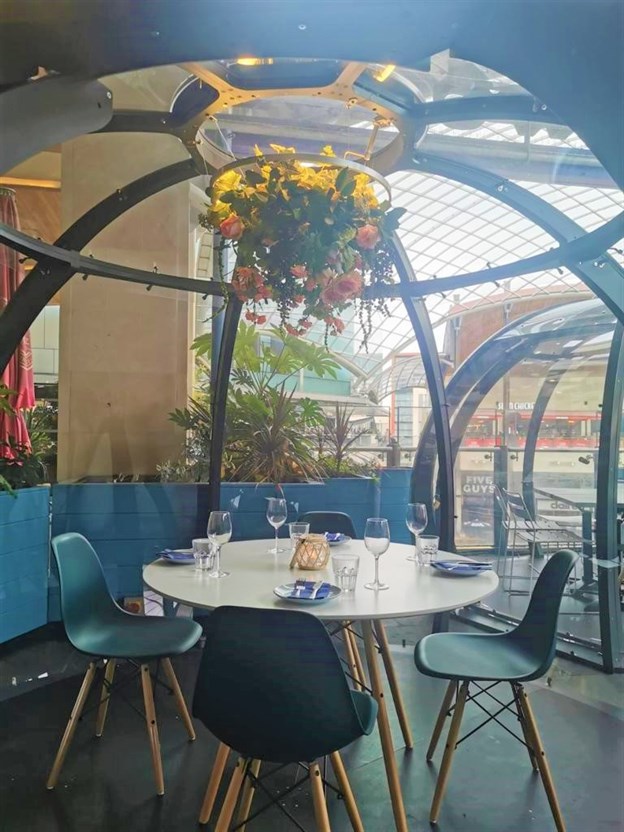 View Our Dining Pods Brochure
Project:

The Real Greek, Allpod

Description:

Shopping Centre Dining Pods

Client:

The Real Greek

Location:

Bristol and Southampton

Applications:

Dining Feature Enclosed Centrepiece

Ref:

2394
The Real Greek has lots of gorgeous restaurants all over the UK. We have recenlty installed several Allpod dining domes at two of their locations.
"We have numerous restaurants around the UK and having seen and heard about the Allpod, we were keen to test them out at a couple of our locations in Bristol and Southampton – and so far so good! Our restaurant in Bristol sits within a shopping centre that is open to the elements – so we wanted to be able to offer our customers an exclusive dining area and experience where they would stay completely dry and protected from driving rain. The pods have been really popular so far and have created a real buzz around the shopping centre and with our customers. Tensile Fabric have been extremely professional and easy to work with and we would definitely recommend them to others."
Kami Kermani, The Real Greek
These images show the pods in Bristol as the Southampton ones are waiting to be 'dressed' - more photos to follow...
Does your space need acoustic dampening? Acoustically absorbent fabric structures can help…
Looking for unique event signage structures? See our bespoke exhibition portfolio…
Need permanent interior fabric sails or sunshades? See our bespoke interior portfolio…