Covered outdoor pod dining with a view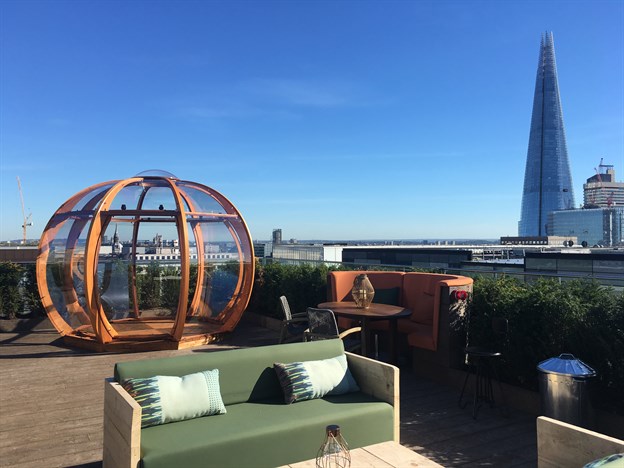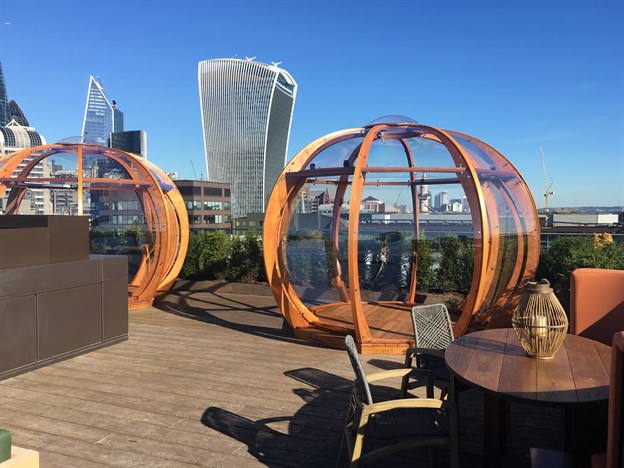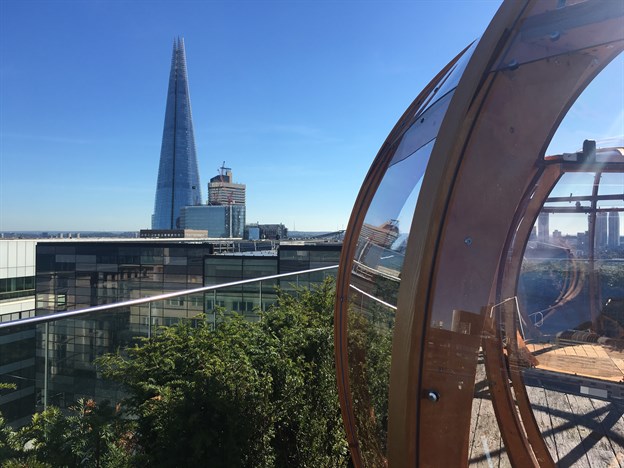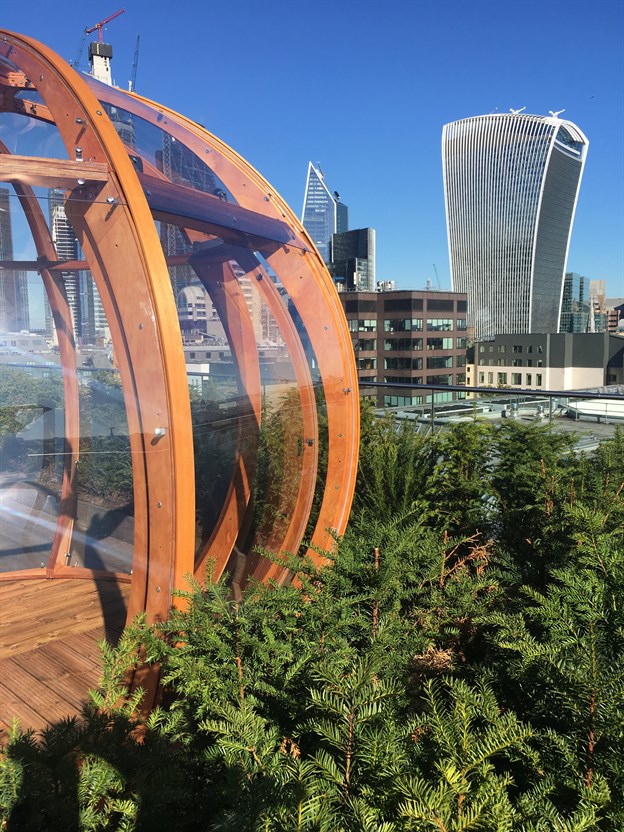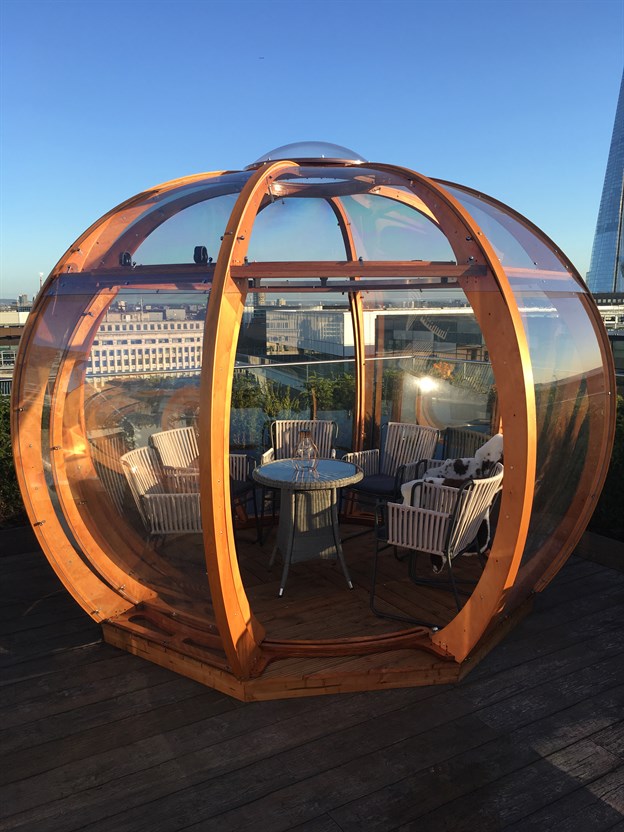 View Our Dining Pods Brochure
Project:

Cocktail Dome, Cannon Street

Description:

Covered outdoor pod dining with a view

Client:

Sixsmith

Location:

London

Applications:

Dining Feature Enclosed Centrepiece

Fabric:

Polycarbonate

Frame:

Timber

Ref:

2267
Designed and developed to form part of a range of new pods - this dome has been installed for this client as an unusual breakout/meeting space.
The design has now developed further - to the new design, where we have changed the pod shape, to increase the floor area to make dinning more efficent.
The AllPod design includes a sliding door mechanism and venting roof light as well as a modular construction to allow them to be installed anywhere.
Have a look at the new design www.ternsilefabric.co.uk/allpod/
Subscribe to our newsletter today for product and project updates…
See example uses of tensioned fabric for improved acoustics in our portfolio of bespoke acoustic structures…
Need something a bit out of the ordinary? Interior, exterior and exhibition projects that go beyond the norm…