Enclosed Conference Space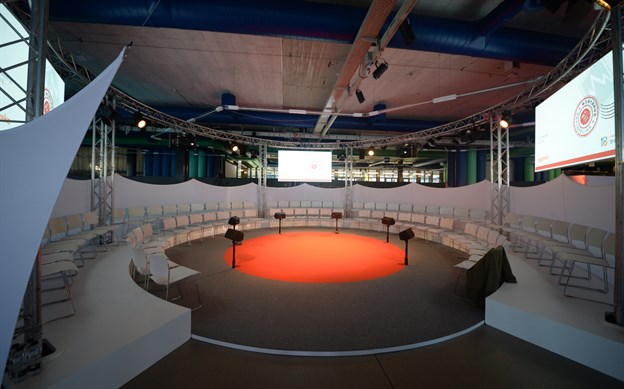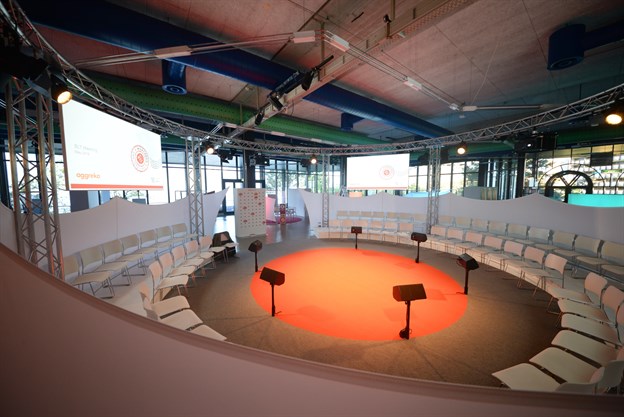 Project:

Fabric Walls, Aggreko Conference

Description:

Enclosed Conference Space

Fabric:

HTC Polyester

Ref:

2123
For this staff conference we were tasked with creating a scalloped tensile fabric enclosure.
The fabric is enveloping and really helps to soften and define the space, as well as giving a sense of enclosure and privacy for the members of the conference.
The fabric walls create space definition without any hard walls and are fast to put up and take down. The support structure for the fabric also created the structure for the overhead lighting.
We offer similar screens as part of our interior product range.
Need something a bit out of the ordinary? Interior, exterior and exhibition projects that go beyond the norm…
Having problems with bad interior acoustics? Solve this with custom made fabric screens and ceilings…
Need permanent interior fabric sails or sunshades? See our bespoke interior portfolio…