Fabric Structures for Outside Summer Events and Festivals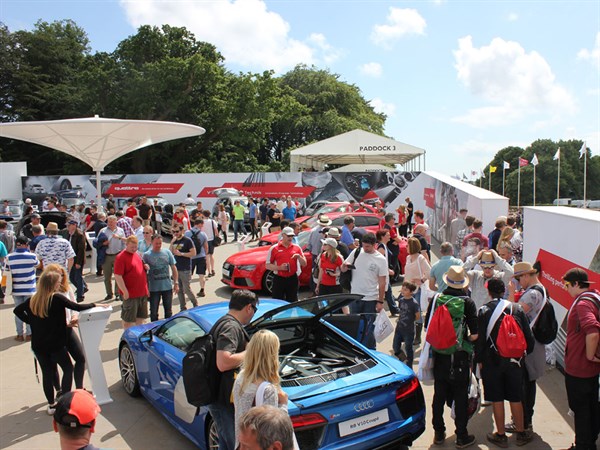 As the rain poors down with the April showers, now is the time to be thinking about all those sunny (hopefully!) summer events that continue to attract the crowds and which many big brands plough most of their marketing budget into. The likes of touring events and festivals, such as Goodwood Festival of Speed which takes place every July, are becoming ever more popular.
Despite not being able to rely on the climate and what it may throw at us, the UK still manages to enjoy a full and exciting summer season of festivals, concerts and outdoor events of varying scales and sizes. From sporting events, music extravaganzas and car shows to food and drink festivals, flower show and community events – the list is endless.
A tensile fabric structure can offer the ideal solution for temporary or touring events. We have a wealth of experience at creating the perfect solution for a wide variety of events, from eye-catching funky features, to terrace dining canopies and large luxurious event structures.
Strcutures can be designed to be modular in form, with bays being added or taken away as required, meaning that a client can change the stand for future use. This makes the return on investment even greater.
An event canopy is also an ideal opportunity to increase your brand presence and awareness by printing your company logo or colours onto fabric.
Contact us now to start discussing your summer event requirements.
By Abi Smith, 04/04/2019