Outdoor Pods for Year Round Use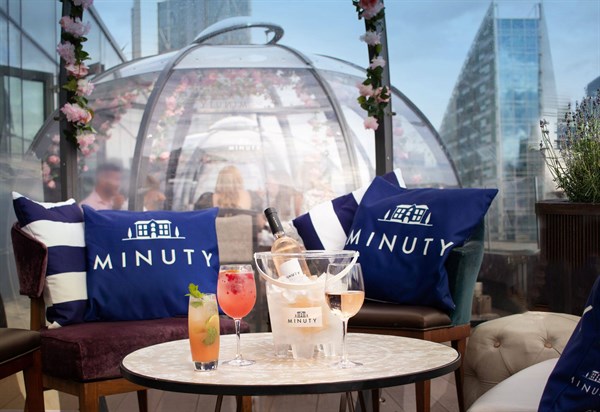 Dining al fresco is more essential than ever in this changing world we live in. Unfortunately for us, the UK weather hasn't changed, and is as unreliable and unpredictable as ever!
The Allpod has been designed to offer a unique dining or outdoor experience throughout the year, no matter what the weather. Don't be under the misconception that they are just for winter - in the spring and summer months, the pods can be opened up to allow a lovely air flow and during colder evenings provide a warm cosy space to view those amazing sunsets. On all those wet days when your terrace would be otherwise redundant, the pods add all the reliable covered space you need for extra diners.
Air Flow
With a selection of internal sliding door options, your Allpod can be as open or closed as you wish – from one single door right through to two set of opposite adjacent doors which means that 50% of the structure can be open. The roof light can also be opened for a pleasant air flow.
The simple clean design of the Allpod means that your guests can enjoy unrivalled views of the location, giving them a real sense of dining in the great outdoors with its 360 degree and skyward views.
In the spring and summer each Allpod can be beautifully dressed and styled to further enhance the environment for guests, offering them the ultimate in private dining. Gorgeous lanterns, bunting, fresh blooms or foliage and festoon or fairy lighting are ideal additions for the warmer months – transforming the space with magical lighting by night.
Shade Sails and Vinyls
We have combined our extensive knowledge of fabrics with the high-quality pod design to offer a great all-year solution.
Designed to cover four panels, the fabric sails shade just the sunny side of the Allpod. The shape of the shade allows guests, when seated, to see under the shade edge.
Alternatively you could add vinyls to the pod – this gives you great flexibility as you can essentially choose any shape, colour, style or tie in with your company branding. The vinyls give a lovely dappled effect whilst inside the pod.
If you have an outside area, then you could not only be increasing your revenue with the addition of pods, but also offering something different and unique to your customers. Find out more: Allpod
By Abi Smith, 18/05/2021