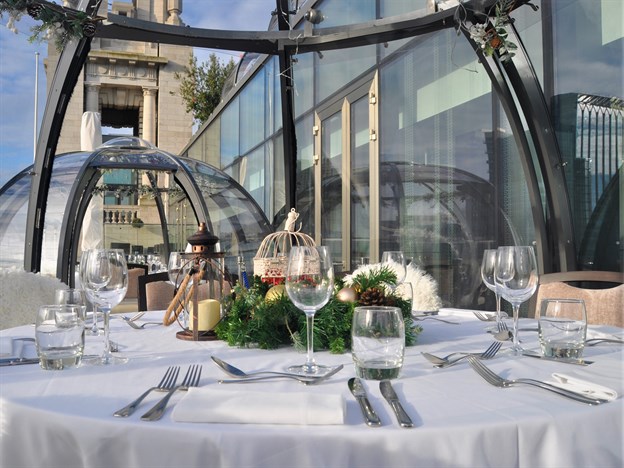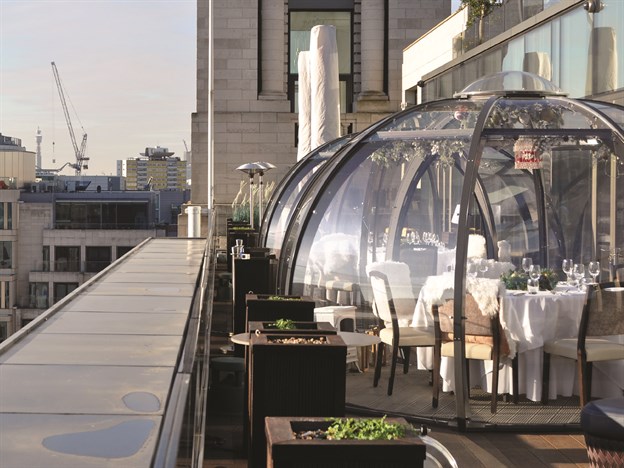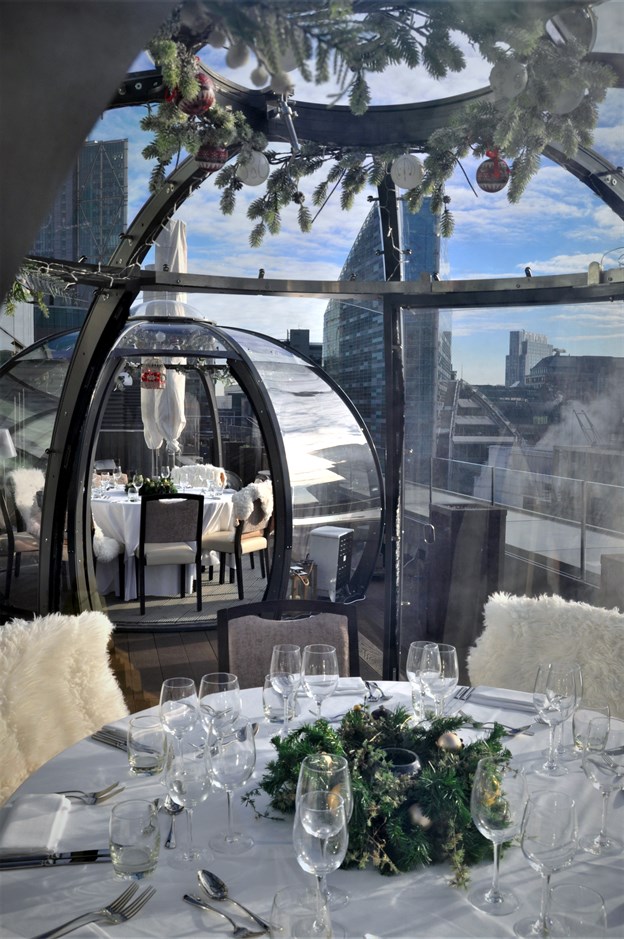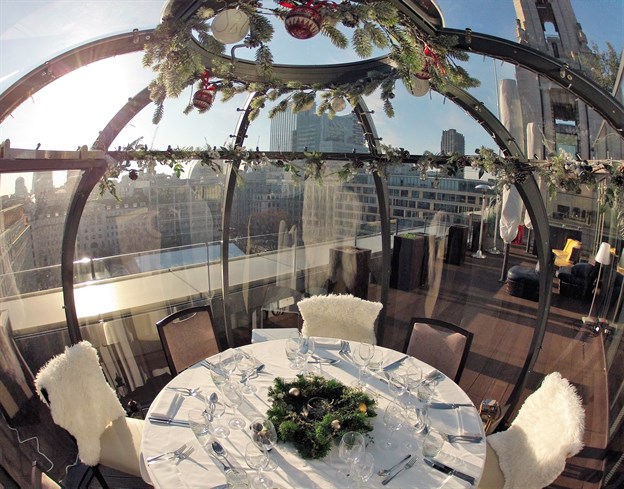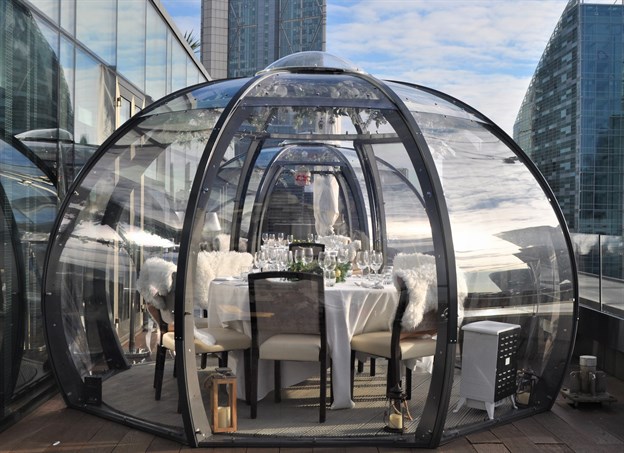 Special Project
Project:

Rooftop Pod or Igloo Dining

Description:

Outdoor Covered Dining

Location:

All Over

Applications:

Dining Feature Enclosed Centrepiece

Fabric:

Polycarbonate

Frame:

Timber

Fixings:

Stainless Steel

Ref:

2337
Welcome to our new pod design - A high quality timber and polycarbonate structure, with 3m diameter of space, for great dining space. The pod features a retractable sliding door, opening roof light and of course the ability for you to use your own furniture in the way that you wish to seat up to 10 persons.
Made to order in the UK, our pods bring a high quality feature to any restaurant or pub setting. These premium igloos offer an all year outdoor dining experience, allowing up to 10 persons to dine in style (not just have drinks at a small table).
In the Autumn and winter months, when its too chilly to sit and eat outdoors - they are virtually airtight offering excellent heat retention and making them warm, cosy and inviting.
In the spring and summer - when wet days can make your terrace redundant, the pods suddenly add all the space you need for the holiday diners.
Email us for costs, lead times and other information.
Subscribe to our newsletter today for product and project updates…
Read about our acoustic products for great solutions to poor interior acoustics…
Looking for a stylish garden shade? View our custom-made canopies…